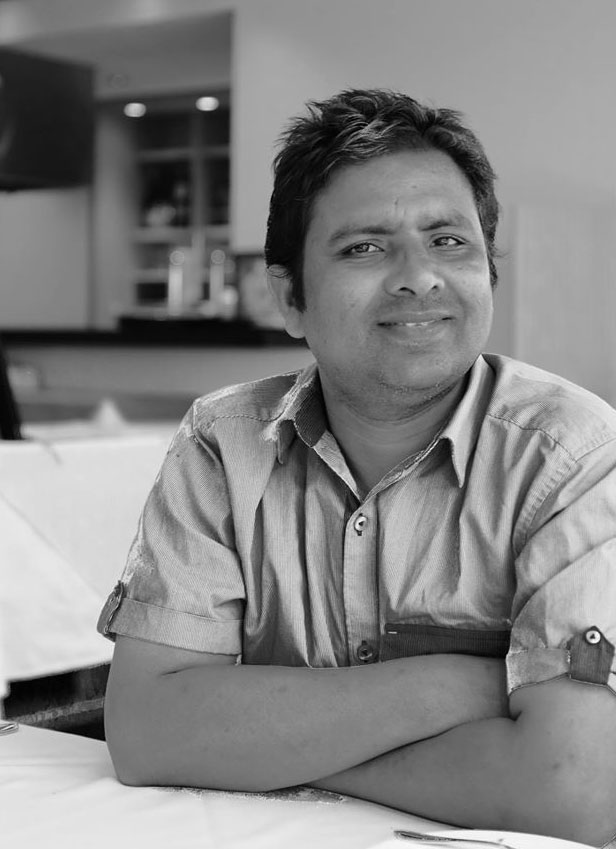 Available for assignment.
CONTACTS…
Shahjahan Siraj is an award-winning multimedia designer & photographer. Siraj was born in Mymensingh, Bangladesh; studied geological science at Jahangirnagar University in 1995.
After graduated from university he was looking the social form of professional life and became devoted to being a multimedia artist.
Shahjahan Siraj has multidimensional and multicultural work experiences in multimedia design, photography, and media production since 1995. After the long way of self-motivated education and contribution at Drik as the multimedia team leader and senior lecturer at University of Liberal Arts ( ULAB) he established social venture Machizo.
During work at Drik, by meeting and watching the works of world famous photographers, he realized the big power of photography. After moved to Japan and becomes devoted to photography and multimedia art.
EDUCATION
M.Sc. ( 1993-1995 ) & BSc.Honors (1990-1993) in Geology from Jahangirnagar University
Diploma (1996-97 ) in 'Multimedia Communication' from Soft Works
EXPERTIZE
Photography // Art, documentary, culture and lifestyle
Multimedia design // Kinetic infographic, logo branding creation, website and e-book design
Video production // Documentary, promotional, and shorts filmmaking
Teaching & training // on multimedia, photography, video production, and life skill development

EXPERIENCES
2005-2017 // Director & Multimedia Content Producer, Machizo Multimedia Communication
2007-2009 // Senior Lecturer, Department of Media Studies and Journalism, University of Liberal Arts ( ULAB)
2001-2005 // Team Leader, Drik Multimedia (Drik Picture Library Ltd), and Online Editor, Banglarights.Net
2000-2001 // Creative Executive, AVCom
2002 // AV Consultant, FFWP, Philippines
1997-2000 // Multimedia Designer, Soft Works
TRAINING
Shahjahan Siraj received on Multimedia Journalism (PANOS, 2005), E-learning (RNTC, AMIC, 2008), Human Rights (Columbia University, 2003 ), Filmmaking (TVE AP, 2003 ), 'Peoples Participation' ( TTGB, 2000), life skill and leadership development (PCARP Asia, 2000 ) etc.
WORKS
The portfolios include 30 photo stories, thousands of photographs, 140 websites, 10 e-Books, 2 books, 21 documentary films, 200+ web video, 15 paper presentations, 5 audio documentaries, and many blog postings and reports. However, he delivered lectures, shared idea and experiences in over 70 international and national events since 2000.
AWARDS
Shahjahan Siraj has been awarded by ISIF Asia, Panos Fellowship, Stockholm Challenge, AMIC, One Word, PANAP, Manathan Award